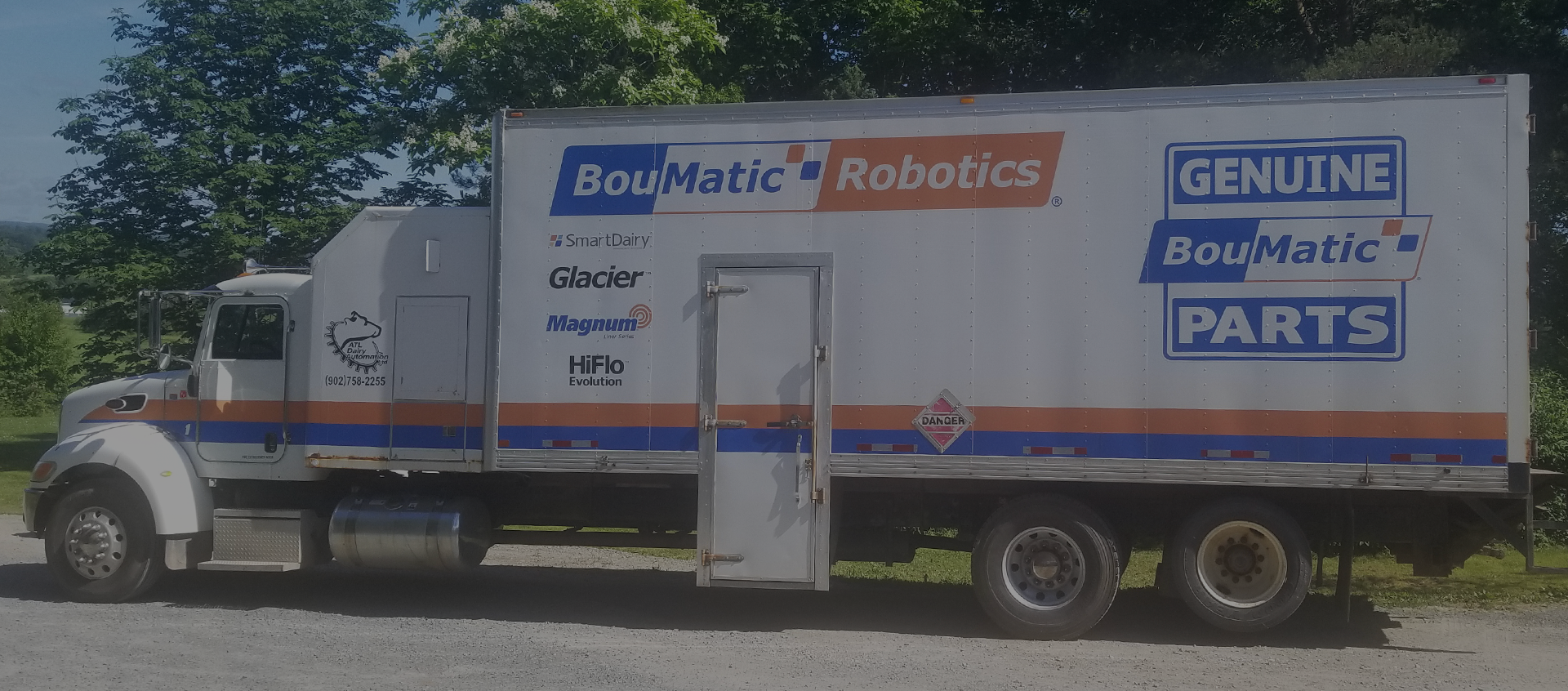 The ATL Dairy Route Truck has been designed to serve you faster and supply you with everything you need.
It's our firm commitment to provide you with the very best route truck experience available. Our route truck programs are designed with your farm business in mind providing you with the widest selection of products, fast and flexible payment options and loyalty programs to show our appreciation for your business.  – Chris Nelson, President
ATL Dairy Grand Champions Program
We appreciate your business. As a special thank-you we have created the ATL Dairy Grand Champions Program. As an ATL Dairy Grand Champion, you will receive a 2% discount on all of your your purchases from the ATL Dairy Route Truck. Becoming an ATL Dairy Champion is easy, just purchase our ATL Dairy Super 6.
The ATL Dairy Super 6 products consist of:
Inflations
Detergent
Acid
Milk Filters
Pre-Dip
Post-Dip
Milk Money Colostrum Pickup
Earn additional money for your farm by selling your extra colostrum. No investment required as we provide the freezers, buckets, lids and pickup!
You decide how much colostrum to keep and how much you would like to sell and out route truck will pick up and replace your buckets.